Turkey Packing List: What to Pack for the Perfect Trip
Hello there, globetrotters! Are you gearing up for an epic journey to Turkey?
I'm here to give you the ultimate Turkey packing guide, and trust me, this one's a keeper.
We're going to delve into every nook and cranny, from what to wear in Turkey to those frequently asked questions you may have before embarking on your Turkish adventure.
Whether it's a quick 72-hour trip or a two-week long haul, this guide is your golden ticket to packing perfection.
So, you've got your itinerary down pat and booked all your exciting escapades. That's great! Now, it's time to strategize your packing. Don't worry, I've got your back.
This article is also a treasure trove of tips for those journeying to Turkey with kids and some cool travel gift ideas for the little ones. And hey, guess what? I'll also be sharing some of my favorite travel resources! 
Your Essential Turkey Packing List
1. Travel Documents
Passport
Be sure your passport has more than six months of validity left from your travel end date.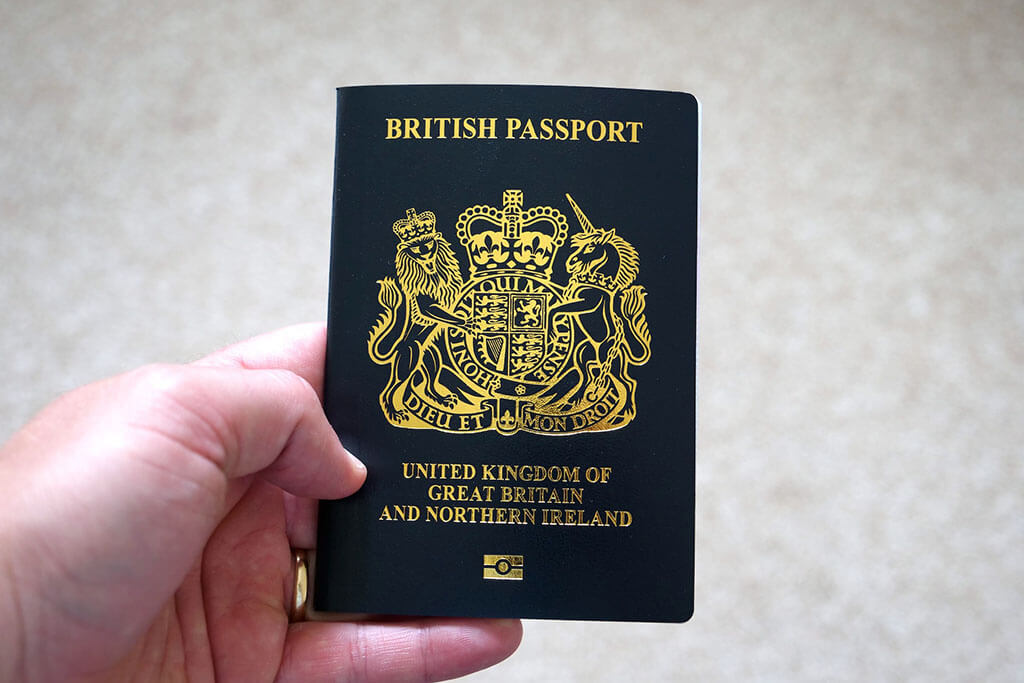 If you need to apply for or renew your U.S., U.K., or Australian passport, give it a good 3-4 months to process.
Visa
Make sure to visit the official Turkish e-visa site at least 48 hours before you jet off to check if you need a visa.
COVID Status
You'll need a negative PCR test result or documentation of recovery from COVID-19 within 72 hours of travel.
Stay updated with your local embassy in Turkey for the most recent COVID-19 requirements.
HES Code
This mandatory entrance form needs to be filled out within 72 hours of travel.
Important note as of March 2022: a HES code is no longer required for travel.
Travel Insurance
Allianz and World Nomads Travel Insurance come highly recommended to cover any unexpected health issues or trip cancellations. Remember to scrutinize those COVID terms and conditions!
Prescriptions
Traveling with prescription medication? Keep a written prescription from your doctor handy.
S.T.E.P Program
This free service is for U.S. citizens and nationals traveling abroad.
Enroll your trip with the U.S. Embassy in Turkey to get safety updates and enable emergency contact.
2. Luggage
Carry-on or mid-sized luggage is your best bet for travel in Turkey. 
Here's why:
Easy travel between locations, from airport transfers to city walks.

Limited luggage space on public transport.

Perfect if you're a minimalist traveler or souvenir shopper.
3. Check the Weather for Each Destination
Weather in Turkey can swing wildly depending on your destination and time of year.
4. Shoes
Turkey is a land of enchanting landscapes and bustling cities.
You'll be on your feet a lot, so comfortable shoes or sandals are a must. And ladies, save those heels for another occasion!
5. Leave Extra Space in Your Suitcase
Allow room in your suitcase for the treasures you'll discover in places like Istanbul's Grand Bazaar. Pack a foldable duffel bag for extra space if you're a keen shopper.
6. Health and Beauty Must-Haves
Remember, you'll be spending a lot of time outdoors exploring Turkey's rich historical sites and natural wonders.
Be sun smart and don't forget your sunscreen. Carry your favorite brands of over-the-counter pain relief or medication. You never know when you'll need a Tylenol or some Pepto-Bismol.
Face masks and sanitizers have become an integral part of our travel kits in recent years. Always have a few handy in your bag. Also, pack some disinfectant wipes to keep your personal space clean and germ-free.
7. Dressing Right for Your Turkish Sojourn
One of the most common questions we get asked is about what to wear during a family trip to Turkey. Let's get this sorted.
Turkey Dress Code: Blend In With The Locals
Turks are fashion-conscious and often dress to impress. To blend in with the locals, consider dressing a little more upmarket, especially when out in the city or dining at restaurants in the evening.
Plan your outfits each day and evening based on the destination and weather. It's always a good idea to wear each item at least 2-3 times and make sure they go well with multiple items in your wardrobe.
Choose colors that not only suit you but also stand out against the local terrain. For instance, avoid beige in Cappadocia, as you'll blend into the earthy tones of the landscape.
8. What To Wear in Turkey
The weather in Turkey can vary significantly, so always check the forecast for each of your destinations. April to October is generally the best time to visit.
While in Turkey, remember to respect the local customs. In terms of dress code, when visiting religious sites, women are expected to cover their hair, shoulders, and knees. A lightweight scarf can be used for this purpose.
In urban areas like Istanbul, Cappadocia, Antalya, or Fethiye, you'll see women in dresses, skirts, shorts, t-shirts, and tank tops. Avoid very short shorts or midriff-baring tops. Leggings are acceptable, but only for exercise.
If you plan to hit the beach, bring a proper cover-up for when you're not in the water.
Walking around the city in a swimsuit is not considered acceptable. In rural areas or the eastern part of the country, t-shirts and long skirts, capris or pants are the norm.
The bottom line is to wear what makes you feel comfortable and confident.
9. Choose The Right Fabric
Lightweight, wrinkle-free, and quick-drying clothes are your best bet for traveling.
Clothes with moisture-wicking properties are perfect for hot days or when you're exerting more energy.
These pack well and weigh less. Unless you have access to hotel laundry, assume you'll be air-drying your clothes.
What Not To Pack For Turkey
Skip the Heels
This can't be emphasized enough: bring comfortable shoes. You'll easily clock 10,000 to 20,000 steps a day while exploring. So, save the heels for another occasion.
Leave Full-Sized Toiletries Behind
Instead of lugging around full-sized bottles of shampoo or conditioner, transfer small amounts into travel-sized containers. You can always buy more when you get there.
Avoid Expensive Accessories
It's best to leave your expensive jewelry, watches, or other valuables at home.
Not only can these attract unwanted attention, but there's also the risk of losing them. Instead, opt for simple, inexpensive accessories.
Limit Tech Gadgets
Unless necessary for work, try to limit the number of tech gadgets you bring.
Apart from a phone and maybe a camera, you probably won't need much else. Turkey is a country to be experienced in person, not through a screen.
Overpacking Clothes
Avoid the temptation to overpack clothes. Instead, stick to versatile pieces that can be mixed and matched.
This will also leave room in your suitcase for any souvenirs you might want to bring home.
Do Not Pack Any Non-Permitted Items
Check the customs regulations before you pack.
Some items may be prohibited or restricted, such as certain types of food, plants, or animal products.
Preparation Before Leaving
Travel Insurance
Consider investing in a comprehensive travel insurance policy that covers medical expenses, trip cancellation or interruption, and loss or theft of belongings. This will give you peace of mind during your travels.
Check Visa Requirements
Depending on your nationality, you may need a visa to enter Turkey.
Check the requirements well in advance of your trip to ensure you have the necessary paperwork.
Set Up International Roaming
If you plan to use your phone in Turkey, ensure you have an international roaming plan set up with your service provider.
Alternatively, you can purchase a local SIM card upon arrival for cheaper local rates.
Notify Your Bank
Before leaving, notify your bank about your travel plans to prevent any transactions from being flagged as suspicious and your card being blocked.
Research and Plan
Research your destinations, plan your itinerary, and make any necessary reservations in advance.
This will help you make the most of your trip and ensure you don't miss out on any must-see attractions.
We hope this guide helps you prepare for your trip to Turkey. Remember, the key to a successful trip is good planning and packing smart. Enjoy your adventure!