Discovering Koycegiz: A Hidden Gem in Turkey's Aegean Region
Nestled in the Aegean region of Turkey, Koycegiz is a charming town that offers a unique blend of natural beauty, rich history, and cultural diversity. 
This picturesque town, situated at the northern end of the lake bearing the same name, is a haven for nature lovers and history enthusiasts alike.
The Rich History of Koycegiz
Koycegiz has a rich history that dates back to ancient times.
It has been home to multiple civilizations, including the Carians, Ionians, Persians, Hellenes, Romans, Seljuks, and Ottomans. 
The ancient town of Kaunus, an important trade center, is a testament to this rich history, with its ruins of a Roman Bath, amphitheater, and castle walls.
Top Attractions in Koycegiz
Köyceğiz is home to a plethora of attractions that cater to a wide range of interests.
The town is located near the Koycegiz-Dalyan Special Environmental Protection Area, a sanctuary preserving the unique environment and wildlife of the region. 
Here, visitors can explore the diverse flora and fauna, including the rare loggerhead turtles (Caretta caretta) and blue crabs that inhabit the area.
For those interested in history, the ancient harbor city of Caunos offers a glimpse into the past with its tombs carved into the rocks.
The Dalyan Delta, with its long, golden sandy beach at its mouth, is another must-visit spot, offering breathtaking views and a serene atmosphere.
This link to our guide on best beaches in Fethiye can give you more insights on beautiful beaches to explore in the region.
The Unique Environment of Koycegiz
One of the most distinctive features of Koycegiz is its lake, which is connected to the Mediterranean Sea by a natural channel called the Dalyan Delta.
The lake is surrounded by lush greenery and is a perfect spot for boating and fishing. 
The surrounding area is also home to endemic oriental sweet gum trees, also known as liquid amber, whose sap has been used for medicinal purposes since ancient times.
Koycegiz: A Hub for Honey Production
Köyceğiz is renowned for its honey production, particularly honey derived from pine and citrus trees.
The town center boasts an impressive shop offering dozens of honey varieties, including harder-to-find flavors such as lavender and acacia.
Visitors can taste these different varieties and learn about the honey production process.
Exploring the Koycegiz Market
A visit to Koycegiz would be incomplete without exploring its vibrant market. Held on Mondays, the Köyceğiz market is one of the largest farmers markets in Turkey.
It offers a wide range of products, from fresh fruits and vegetables to cheeses, olives, and textiles.
The market also features local women preparing traditional Turkish treats, adding to the authentic experience.
Find out more about local markets in this Fethiye markets guide.
Accommodation Options in Koycegiz
Koycegiz offers a variety of accommodation options to suit different budgets and preferences.
From family-run pensions in the town center to luxury hotels near the lake, visitors are sure to find a place that meets their needs.
Some popular options include the Flora Hotel, Kaunos Hotel, and Panorama Plaza.
Koycegiz's Contribution to Environmental Protection
Koycegiz is an environmentally protected region in Turkey, with its lake and the surrounding area serving as a sanctuary for various species.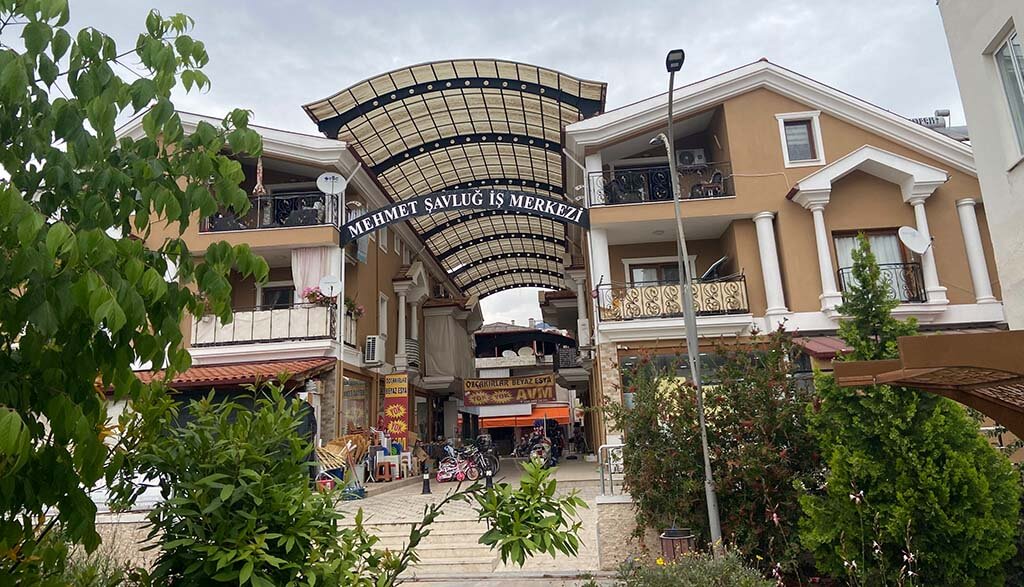 The town's commitment to environmental protection is evident in its efforts to preserve the natural habitat and promote sustainable tourism.
The Local Cuisine of Koycegiz
Koycegiz's local cuisine is a delightful blend of traditional Turkish dishes and fresh seafood.
Specialties include "Dalyan Fıskası," a unique caviar encased in beeswax, and "havyar köftesi," a patty made from the caviar. 
The region is also known for "yoğurtlama," a dish of potatoes, peppers, and eggplant served in yogurt.
Fresh fish from the lake and the Mediterranean Sea is a staple in many restaurants in Köyceğiz.
Conclusion
Koycegiz is a wonderful destination that offers a rich blend of natural beauty, history, and culture.
Whether you're a nature lover, a history enthusiast, a foodie, or just someone looking for a peaceful getaway, Köyceğiz has something to offer.
So, pack your bags and get ready to explore this hidden gem in Turkey's Aegean region.
Koycegiz-Dalyan Environmental Protection Area, ancient city of Caunos, Dalyan Delta, and Koycegiz market.
Koycegiz is beautiful year-round, but spring and autumn offer pleasant weather for outdoor activities.
Popular options include the Flora Hotel, Kaunos Hotel, and Panorama Plaza.
Koycegiz Lake is connected to the Mediterranean Sea and is surrounded by endemic oriental sweet gum trees.
Local delicacies include "Dalyan Fıskası" (caviar), "havyar köftesi" (caviar patty), and "yoğurtlama" (a dish with potatoes, peppers, eggplant, and yogurt).