Discovering Hisarönü, Turkey: A Hidden Gem of the Aegean
Hisaronu nestled in the verdant mountains of Turkey, you'll find a charming village that will capture your heart with its perfect blend of nature, culture, history, and vivacity. 
This resort town is a stone's throw away from the bustling town of Fethiye and the serene blue lagoon of Oludeniz, Hisarönü is a place to relax, unwind, and discover the true essence of Turkey.
Historical Background of Hisarönü
The origins of Hisarönü are as captivating as the resort town itself. Situated near Fethiye, Hisarönü is a place where nature unveils its beauty in full grandeur, irrespective of the season.
Nestled amidst the majestic Taurus Mountains, this town offers a cool respite even on the hottest summer days. Twenty years ago, Hisarönü was merely a quiet farming village, seemingly hidden from the rest of the world.
Today, however, it stands as one of the most popular resort towns in Turkey, attracting tourists from all corners of the globe.
In particular, it has become a favored holiday destination for visitors from the United Kingdom, who are drawn by its exceptional natural beauty, vibrant nightlife, and the warm hospitality of the local community.
The transformation of Hisarönü from a humble village into a bustling holiday resort is a testament to its inherent charm and potential.
Its strategic location between Fethiye and Oludeniz, and its proximity to the intriguing Kayaköy Ghost Town and Af Kule Monastery, have played a crucial role in its evolution as a tourist hub.
These geographical advantages not only make Hisarönü an ideal base for exploring the surrounding attractions, but they also influenced the cultural and economic development of the town.
As Hisarönü transformed into a resort town, it retained its traditional charm, successfully merging the old with the new.
Visitors can still catch glimpses of Hisarönü's past in its architecture, local markets, and customs. The narrative of this town is a story of growth and transformation, all while keeping its roots firmly grounded in its rich history and traditions.
Hisarönü's Location in Turkey: A Perfectly Positioned Paradise
While there are two holiday resorts named Hisarönü in Turkey, the one we're exploring is located between the picturesque towns of Fethiye and Oludeniz.
This Hisarönü is a charming resort town nestled amidst the stunning natural beauty of southwestern Turkey.
Hisarönü is conveniently situated only 8 km from Fethiye, a vibrant port city rich in history and culture.
Getting to Hisarönü from Fethiye is a breeze, thanks to the regular dolmus (mini bus) service that operates every 15 minutes, allowing visitors to effortlessly commute between the two towns.
The nearest airport to Hisarönü is Dalaman Airport, located approximately 55 km away. This makes Hisarönü easily accessible to international visitors, with regular flights connecting Dalaman to various cities around the world.
When it comes to proximity to the beach, Hisarönü is a stone's throw away from Oludeniz. It's a mere 4 km journey from Hisarönü to Oludeniz, and just like the Fethiye-Hisarönü route, a dolmus service operates every 15 minutes, making it easy for visitors to enjoy the sun-soaked beauty of the Turkish Riviera.
Beaches Near Hisarönü
Although Hisarönü itself doesn't house a beach, the town's charm isn't diminished in the slightest. Thanks to its strategic location, a short journey from Hisarönü will lead you to some of the most beautiful beaches Turkey has to offer.
The closest beach to Hisarönü is the stunning Oludeniz Beach. Known for its striking blue lagoon, Oludeniz is a paradisiacal haven that enchants visitors with its turquoise waters and pristine white sands.
It's the perfect place to unwind, whether you prefer to soak up the sun on the beach or swim in the tranquil lagoon. The beach also offers a variety of water sports for the more adventurous souls.
Just a bit further from Hisarönü, you'll find Akmaz Beach and Gemile Beach. Akmaz Beach, with its calm waters and serene atmosphere, is the perfect spot for those seeking a peaceful retreat away from the crowds.
Here, you can immerse yourself in the tranquility of nature while enjoying the stunning views of the Aegean Sea.
Gemile Beach, on the other hand, is a hidden gem nestled in a cove. Its secluded location and natural beauty make it an ideal spot for a quiet and relaxing day by the sea. This beach also holds historical significance, with the ruins of the Byzantine Gemile Monastery situated nearby.
So, while Hisarönü may not have a beach within its boundaries, its proximity to these stunning coastal spots makes it a perfect base for beach lovers. 
Each of these nearby beaches offers a unique seaside experience, ensuring that your beach holidays near Hisarönü will be filled with unforgettable moments. 
Culture and Lifestyle in Hisarönü
In Hisarönü, you'll find a warm, welcoming community that cherishes its traditions.
The local market in Fethiye is a weekly celebration of these customs, where you can sample the best of local cuisine, purchase handcrafted goods, and mingle with the locals.
Hisarönü's restaurants 
Hisarönü may be a small town, but it's culinary scene is impressively diverse. The town boasts an array of restaurants, each offering unique flavors and experiences that cater to a wide range of palates.
Whether you're a fan of local Turkish cuisine, crave the spices of Indian food, or enjoy the comforting flavors of Chinese fare, Hisarönü's restaurants have something to offer.
Dragonaro Chinese Restaurant
A local favorite is the Dragonaro Chinese Restaurant, which offers a delightful selection of authentic Chinese dishes.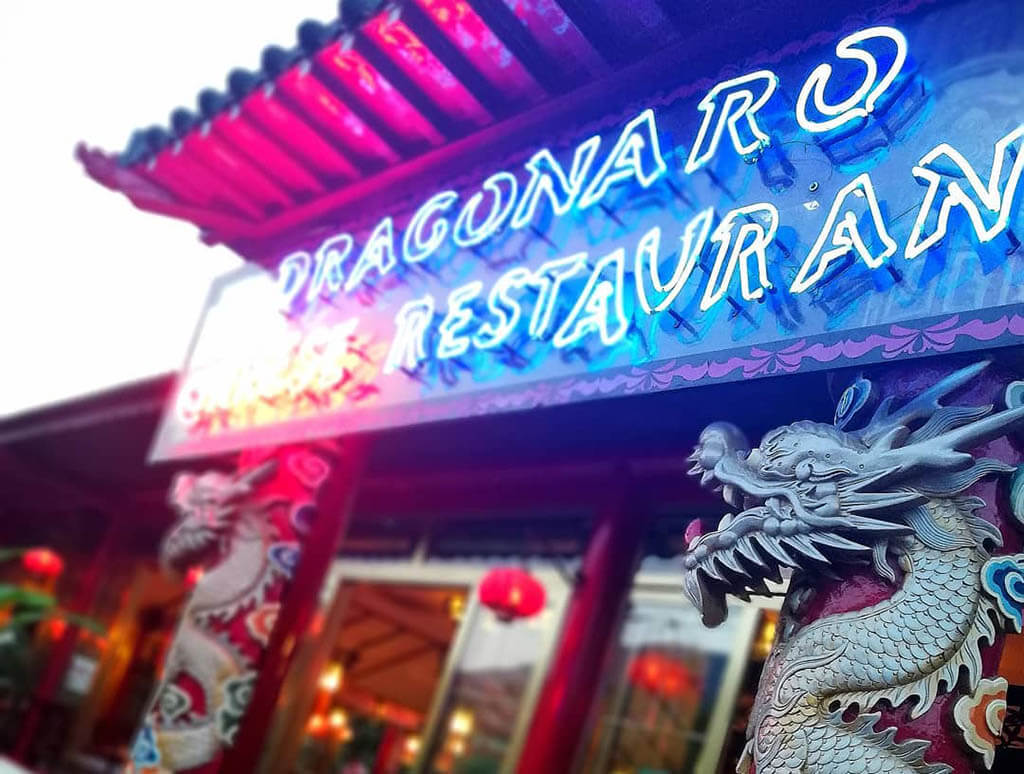 This place is known for its warm and welcoming atmosphere and delicious food. From spicy Szechuan to Cantonese sweet and sour, Dragonaro offers a taste of China right in the heart of Hisarönü.
Location
Ölüdeniz, 193. Sk. No:5, 48380.
Reviews and ratings
Dragonaro Chinese Restaurant has managed to amass an impressive 4.4
rating on Google reviews, backed by a total of 255 reviews.
This excellent rating is a clear indication of Dragonaro's commitment to serving authentic, delicious Chinese food and ensuring a fantastic dining experience for its patrons.
Castello
For those who love Italian cuisine, Castello is a must-visit. This charming restaurant serves a variety of Italian dishes, prepared with passion and served with love.
Their signature pastas, wood-fired pizzas, and exquisite selection of Italian wines make it a perfect spot for a romantic dinner or a hearty family meal.
Location
Ölüdeniz, Cumhuriyet Cd. No:23, 48340.
Reviews and ratings
Castello Restoran has earned a stellar 4.7
rating on Google reviews, with a total of 35 reviews.
Suzannes
Suzannes is another popular choice among locals and tourists alike. Known for its delicious British fare and homely ambience, Suzannes offers a taste of home away from home.
Whether you're craving a classic English breakfast or looking for a hearty roast dinner, Suzannes won't disappoint.
Location
Cumhuriyet Cad. Hisaronu,Ölüdeniz 48300.
Reviews and ratings
Suzannes Restaurant boasts a strong 4.4
 rating on Google reviews, with a total of 101 reviews
Shine Indian Restaurant
For those craving Indian flavors, Shine Indian Restaurant is the place to be. This restaurant offers a wide range of Indian dishes, from buttery naans and spicy curries to aromatic biryanis.
The restaurant's vibrant atmosphere, coupled with its delicious food, promises an unforgettable dining experience.
Location
Ölüdeniz, Hisarardı Cd. No:1, 48380.
Reviews and ratings
Shine Indian Restaurant has amassed an impressive 4.6
 rating on Google reviews, thanks to the support of 263 reviewers.
The Olive Tree
Mediterranean cuisine lovers should head to The Olive Tree. This restaurant is famous for its fresh, locally sourced ingredients and traditional Mediterranean dishes.
The Olive Tree offers a relaxed, friendly atmosphere – perfect for a leisurely meal.
Location
Cumhuriyet Cd. Ölüdeniz Mahallesi 48340.
Reviews and ratings
The Olive Tree restaurant has earned a commendable 4.5
 rating on Google reviews, backed by a total of 112 reviews.
The Bees Knees
Finally, for a fun and buzzing atmosphere, The Bees Knees is the place to go.
This restaurant-bar offers a variety of international dishes and a great selection of drinks. It's the perfect spot to unwind after a day of exploring Hisarönü.
Location
Ölüdeniz, Cumhuriyet Cd. 48/1, 48300.
Reviews and ratings
The Bees Knees restaurant has achieved an admirable 4.5
 rating on Google reviews, with a total of 102 reviews.
Be sure to check out some of the best restaurants at Calis, a short drive from Hisarönü.
Tourism in Hisarönü
Tourism plays a pivotal role in Hisarönü, with holidays in this resort town offering a mix of relaxation and adventure.
Besides its shopping opportunities and vibrant nightlife, Hisarönü is also the gateway to many attractions in the surrounding region.
From paragliding over Oludeniz to hiking the Lycian Way, or exploring the ghost town of Kayaköy, there's something for every type of traveler.
Whether you're seeking thrilling adventures, cultural immersion, or the chance to reconnect with nature, you'll find it in and around Hisarönü.
Families will enjoy a day trip to the Saklikent Gorge, the second-largest gorge in Europe.
For those seeking relaxation, the town's nightlife is a major draw. Hisarönü comes alive at night with a plethora of bars, clubs, and entertainment venues that cater to every taste. Whether you prefer a quiet evening with a cocktail in hand or a night of dancing, Hisarönü has got you covered.
In Conclusion
Hisarönü, with its historical charm, stunning natural beauty, rich culture, and thriving tourism, is more than just a holiday destination – it's an experience that leaves you longing for more.
This hidden gem in the heart of Turkey offers a unique blend of relaxation and adventure that caters to all types of travelers.
Whether you're a history buff, nature lover, foodie, or thrill-seeker, Hisarönü promises a memorable journey filled with enriching experiences.
So, why wait? Discover the beauty, warmth, and vibrancy of Hisarönü for yourself and create your own Turkish tale.
Remember, the best time to visit Hisarönü is from April to October, when the weather is at its finest. So, start planning your Hisarönü holidays now!
Hisarönü is located in southwestern Turkey, between the towns of Fethiye and Oludeniz.
It's near the Aegean coast, surrounded by the stunning Taurus Mountains. For an exact location, refer to a detailed map.
Hisarönü is approximately 4 kilometers away from Oludeniz. This short distance can easily be covered by a 10-minute drive or a short ride on a dolmus (local mini bus).
Hisarönü is approximately 8 kilometers away from Fethiye. Regular dolmus (mini bus) services connect the two towns, making it a quick and convenient journey of around 15-20 minutes.
The average taxi fare from Dalaman Airport to Hisarönü ranges between 1,200 to 1,500 Turkish Lira, with the journey taking approximately 49 minutes. Prices can vary based on factors such as time of day and traffic.
The distance from Dalaman Airport to Hisarönü is approximately 55 kilometers. The journey typically takes around 1 hour by car, depending on traffic conditions.
Hisarönü is located in the southwestern part of Turkey, within the Fethiye district of the Muğla Province. It's nestled between the towns of Fethiye and Oludeniz, near the Aegean coast.
Saklikent Gorge is approximately 50 kilometers from Hisarönü. Depending on the route and traffic, the journey by car can take around an hour. Please check a map for exact travel times.
The market in Hisarönü is held every Monday. It's a great opportunity to explore local products, crafts, and delicious Turkish cuisine.
Yes, Hisarönü is generally considered safe for tourists. Like any travel destination, it's important to remain vigilant, be aware of your surroundings, and follow local laws and customs.